Find the Hidden Gems & Accelerate the ROI on your Digital Marketing Strategy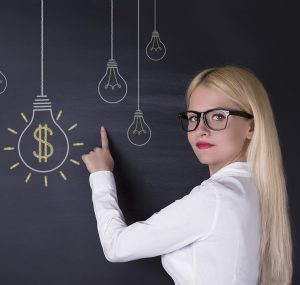 In just about every business of the more than 5,000 that I've worked with, there have been hidden profits waiting to be made, and without a huge amount of work or re-engineering the entire website! These include under-served markets, new product opportunities, leads that are lost in the sales process, or money poured into ineffective advertising. I've been able to uncover these, and then to make recommendations that the business could implement to produce tangible returns. 
One fundamental tool that you need to have in place (if you don't already) to find these hidden profits is digital analytics, which tracks how users get to your website, and what they do once they're there. This data can reveal a lot about what's really going on with your website and your online marketing and advertising. Until you have these insights, it can be very difficult to make the right decisions about your digital strategy, and to design improvements that will maximise your results. 
Google Analytics is probably the best known of these tools. However, a lot of people don't realise that the Universal Analytics version they were using was discontinued in July 2023, and all sites will be moved to the newer Google Analytics 4 (GA4), like it or not. And, the data is not compatible between the two versions. So, the first thing that I do when I work with clients is to upgrade them to GA4 if they're not already there, and make sure that it's working properly.
Then, when this is in place, we can start looking for those hidden gems. You can learn a lot about how sales and leads flow through your pipelines, how visitors respond to your site, and where the money is coming from. You can find out what's working and what's not with your content and marketing, and where you might be losing money through wasted tactics or leaving opportunities for new sales and leads on the table.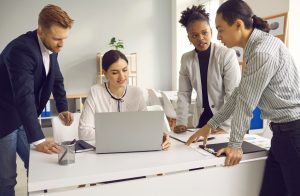 Some examples of recommendations that I've made for clients recently include:
Creating additional products or services based on untapped user demand, leading to entirely new revenue streams
Changing the placement or presentation of important products that visitors are currently overlooking or ignoring, so that they sell better
Pausing specific paid search campaigns which are sending visitors to the website, but don't result in any purchases. Until we figure out what the problem is, this is wasted ad money!
Some of these may seem like they should be obvious, but without having the data properly set up and put together, a lot can be missed. I'm a data geek, but with my help you don't have to be!
The details are below. To explore this further, please book a time for us to chat (there's no charge for this). 
I'm excited to work with you!
I'm offering a quick introductory service to accelerate your digital marketing ROI using GA4
I'll do a basic audit of key checkpoints (such as whether you're measuring everything that's relevant to you, your data retention settings, and integration with any other tools that should feed into GA4, such as Google Ads or Google Search Console).
Once we've got the data flowing, and we can begin to see some of those all-important insights that we've been missing, then we can start making improvements. I'll provide three practical recommendations based on your specific business goals.
And, if you don't have GA4 already running, I can do the set up for you (or work with your development team) for an additional fee.
The work will be completed within three weeks (assuming that there are no unforeseen glitches). And then, if you like what I do and enjoy working with me, we can talk about developing a full digital measurement plan, full customisation of GA4 and optimisation of your overall digital marketing strategy and tactics for a real impact on your bottom line. Hopefully, it'll be like finding money down the back of the sofa!
Add On Initial GA4 Set Up
Work with your Development Team